Her zodiac sign is

Capricorn
Check Zodiac Compatibility
Best matches by zodiac
Users:
Capricorn
,
Taurus
,
Virgo
Descriptions:
Capricorn
,
Taurus
,
Virgo
Daily Horoscope
Capricorn
You need to deal with feelings of insecurity today—though they could come from almost anyone! You should make sure that you're keeping it positive, or you may find tears starting to well up!
Daily Chinese Horoscope
Pig
Someone you love might need some one-on-one time today. Have you been busy juggling a bustling social life and a demanding work schedule? It's great that things are going so well, but don't forget the little people. Carve out a lunch or coffee date with someone who could really use your kind words and love right now.
Daily Tarot Card
Four of Swords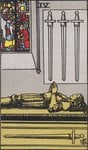 Take your ease soldier, the battle is seeing a lull. This quiet time is not a trick, not a lie, but nor is it the end of the war. Take time to meditate on what you've learned and what you've seen, and take what lessons from it you can before it's time to draw your sword and charge in again.