Her zodiac sign is

Aquarius
Check Zodiac Compatibility
Best matches by zodiac
Users:
Aquarius
,
Gemini
,
Libra
Descriptions:
Aquarius
,
Gemini
,
Libra
Daily Horoscope
Aquarius
The small stuff really starts to add up, though you wish it would just drift away. By now, you've got quite a few little errands and details to take care of before you can move on to the fun stuff.
Daily Chinese Horoscope
Dragon
You're enchanted by a new friend or love prospect, but do your homework on this person. They might not be who you think they are. Ask the right questions and make sure you're not getting the runaround.
Daily Tarot Card
King of Pentacles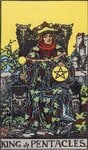 The King of Pentacles in the present position calls on you to pay attention to the meticulous details of day to day life. The stability you've been experiencing is going to require continued effort, and right now is definitely a time to maintain your discipline and security.